Klassenstrijd / Class struggle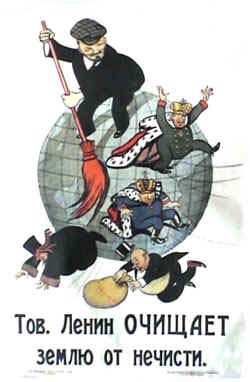 Comrade Lenin cleans Earth from exploiters. Workers of all lands, unite! You have a world to win and nothing to lose but your chains.
Kameraad Lenin reinigt de aarde van uitbuiters. Proletariërs aller landen, verenigt u! U hebt een wereld te winnen en niets te verliezen dan uw ketens.
De subcategorieën bevatten de volgende onderwerpen:
The subcategories contain the following topics:
Deze categorie bevat geen artikelen. Indien subcategorieën getoond worden op deze pagina kunnen deze artikelen bevatten.