Georgi Dimitroff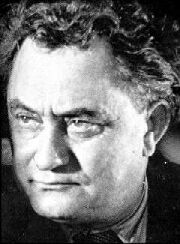 Georgi Dimitroff 1882-1949
De oorlog en de arbeidersklasse van de kapitalistische landen
"Het fascisme is de openlijke terroristische dictatuur van de meest reactionaire en meest agressieve groepen van het financierskapitaal. Het fascisme stelt zich ten doel, om binnen het land de organisaties van de arbeidersklasse te vernietigen, alle progressieve krachten te wurgen en naar buiten toe de veroveringsoorlog om de wereldheerschappij voor te bereiden en te ontketenen. Deze doeleinden probeert het fascisme te bereiken met terreurmethoden en sociale demagogie."
De subcategorieën bevatten de volgende onderwerpen:
The subcategories contain the following topics:
Deze categorie bevat geen artikelen. Indien subcategorieën getoond worden op deze pagina kunnen deze artikelen bevatten.